---
BOOK INTERVIEW on September 2012
---
Interview by Laura

Hi Karen, thank you for dropping by here at The Romance Reviews. We're excited to learn about your new book, MEANT TO BE.
Q: What's your inspiration for MEANT TO BE?


I was thinking about how people change over time and drift in and out of one another's lives. I'd read the saying "people come into your life for a reason, a season or a lifetime" and I realized that you never really know who's there for which of those purposes. People you think will be in your life forever can wind up actually being there for a very short time. Others who you think you'll probably only know briefly--- a co-worker, a neighbor--- may end up being significant in your life forever. That's the premise of Meant To Be--- you never know who your "lifetime" people will be.
Q: Please tell us more about the heroine, Marienne Valeti. What in her past influenced her to be the woman she is now?


Marienne has had a difficult life. She struggled to fit in with her own family and she's had a knack for falling for the wrong guys, including her husband, Frank. By nature she's very sweet and kind. She hasn't allowed the hardships she's faced to turn her bitter, she just makes the best of things and tries to treat others the way she'd like to be treated. No one's really taken care of her, even as a child, but she's a natural caregiver to others. It makes her feel good to do things for other people. It's part of why she enjoys cooking so much. She's an admirable person.
Q: Please tell us more about Daniel Gardner. Why would he allow his wife to drag him to the suburbs? What kind of man is he?


Daniel is the kind of man who would do anything for the people he loves. He agrees to move to the suburbs because he wants his wife to be happy. He's also hoping that living in a house will be the first step toward starting a family of their own---he has no siblings, never knew his father and his mother passed away when he was a teen. He's a family man with no family. He longs to have children.
Q: Daniel and Marienne share an unusual friendship. Was there anything that Daniel wanted to share with Marienne but couldn't, something that he longs to tell her but daren't? What was it?


There are lots of things Daniel would have liked to tell Marienne but couldn't because it wouldn't have been appropriate. Daniel is the ultimate gentleman. He'd never do or say anything to compromise either of their integrity. He's never had a friend like Marienne, someone so open and accepting. He doesn't want anything to jeopardize their friendship.
Q: He sounds like a keeper! As for Marienne, what does she find irresistible in Daniel?


Daniel is unlike any other man Marienne's ever known. He's sweet, charming, thoughtful, ridiculously witty and he listens when she talks. Not to mention she loves his sexy British accent. Everything about him is irresistible.
Q: Like I said, a keeper. : ) What draws Daniel to Marienne?


Marienne is warm, giving and nurturing. Daniel is a very friendly guy but he doesn't have an easy time opening up to people. He's a private person and is used to dealing with things on his own, without burdening anyone else with his troubles. With Marienne, he's so at ease and comfortable he finds himself telling her all sorts of things he wouldn't normally tell people. Around her, he feels cared for and cared about in a way he hasn't in a very long time.
Q: Please share with us a poignant moment in this book.


This is an excerpt from a scene in which a pregnant Marienne has spent the day helping Daniel prepare the food for a party his wife is hosting that evening. Enjoy!
Marienne surveyed her list. "Remember to open the wines and take out the cheese platters a half hour before they arrive. Other than that, you're done."
"We're quite a team."
She smiled. "We are."
"Thanks so much for helping me."
"That's what friends are for."
Friends. Daniel knew she was indeed just a friend, but the term seemed insignificant, an understatement for the overall closeness he felt toward her.
"Well, you're definitely the best friend I've ever had." It scared him to admit that out loud, but it was true.
"Likewise," she said.
The single word warmed his heart. He was happy to have her in his life, in any capacity, and was thrilled to know that she seemed to feel at least somewhat the same.
"I should get going." She shoved her wet clothes into one of the Dean and DeLuca bags. "I don't want to be in Justine's way when she comes home. I'm sure she'll want to change and do some last minute re-arranging."
"Okay." He grabbed his keys off the counter. "Let's go."
"What are you doing?"
"I'm going to drive you home." He stepped between her and the back door.
"Don't be ridiculous. I live right there." She pointed out the window.
"You've gotten drenched enough today because of this project, driving you home is literally the least I can do to thank you."
"But I—"
"No," he said, enjoying the fact that she was giving him a hard time.
She sighed and he knew he'd won, which made him smile. "Come on." He put his hand on her shoulder to lead her to the garage. To his complete surprise she turned in his arm, went up on tiptoe, and gave him a hug. It took a second for it to register. Her body pressed against him. He moved his arms to encompass her.
"Thank you," she said. "You always take such good care of me." Her lips were so close to his ear he could feel the vibration of her voice. He imagined the hormone issues were exaggerating her emotions, but holding her felt so good he didn't care. He would have stood there hugging her for as long as she wanted, but all too quickly she lowered herself and pulled away.
Q: Which character was the hardest for you to write? Why?


Frank (Marienne's husband) was the hardest character for me to write, simply because I like him the least. Even so, he wasn't particularly difficult to write. It's more a case of not liking to spend time in his head figuring out what he'd say or do because I'd rather be inside one of the other character's heads.
Q: MEANT TO BE, a women's fiction with strong romantic elements, is a departure from your other works, like Always You and Marry Me, which are erotic romances. What about these two genres fascinates you? What was it like writing in these two different genres?


Even though the erotic romances released first, MEANT TO BE was actually written first. In spite of the fact that it's women's fiction, MEANT TO BE is a very romantic story and contains some very steamy sex scenes. When I was submitting MEANT TO BE to agents and publishers, my writer's group was clamoring for me to write something new---they missed reading my sexy submissions. So, for kicks and to appease them, I wrote a smoking hot novella, Always You. As it turns out I got a contract on it from Ellora's Cave and it wound up being my first published work. I co-wrote Long-Distance Lovers with my critique partner Karen Booth and then I penned Marry Me.
Although these books are two different genres, they're not all that different. All of my books are love stories and they all have hot sex scenes. I love to write about relationships, and relationships involve sex. One of my pet peeves as a reader is finding a book where the whole story is a big build up to the couple finally getting together romantically, and then when they do the author fades to black. I hate that! That's why I write open door sex scenes. I wouldn't describe dinner at a fancy restaurant by telling you about the decor of the restaurant and the color of the dinner plates and then not tell you what the food smelled and tasted like, so I won't spend dozens of pages letting you watch a couple fall in love and then not tell you what it feels like when they make love. My erotic romances are always on the sweet end of spectrum, and my women's fiction is the hot end of the spectrum, so it's not that big a difference, just a nuanced one.
Q: What was the writing experience for MEANT TO BE like?


It was a rush. A high. I'd had the story brewing in my head for about eight years and when I finally decided to write it, it all sort of poured out. Friends described me as "writing like a woman possessed". It felt pretty amazing to finally see the story I'd been imagining take shape as an actual book. I loved every minute of it.
Q: What kind of research did you have to do in the writing of MEANT TO BE?


I didn't have to do a whole lot of research for MEANT TO BE. I've lived in the cities where the book takes place, I attended NYU and Rutgers, I've worked as a freelance artist---I felt very comfortable with the settings I chose for the book. The only thing I needed to research in any detail was the pregnancy complication Marienne suffers.
Q: We heard that there's going to be a sequel to MEANT TO BE, entitled Holding On. Please tell us more about it. Would we see Marienne and Daniel again in the sequel?


Oh, absolutely! Holding On picks up a year after MEANT TO BE ends. You'll get to see a ton more Daniel and Marienne, and several other characters reappear as well. MEANT TO BE is the story of how they meet and get together, Holding On is the story of what happens after they become a couple. Holding On will be released November 26, 2012. Mark your calendar!
Q: What's up next for you?


I actually just accepted an offer of publication on a project I'm very excited about---a contemporary romance (steamy, but not erotic). It's a friends-to-lovers/second-chance-with-a-childhood-crush story and I'm thrilled that it will be published. I can't share the details yet, but I'll put them up on my blog as soon as I'm allowed!
Thanks for sharing these fascinating tidbits with us, Karen. We love having you here.
Bio:
Karen Stivali is a prolific writer, compulsive baker and chocoholic with a penchant for books, movies and fictional British men. When she's not writing, she can be found cooking extravagant meals and serving them to family and friends. Prior to deciding to write full time Karen worked as a hand drawn animator, a clinical therapist, and held various food-related jobs ranging from waitress to specialty cake maker. Planning elaborate parties and fundraisers takes up what's left of her time and sanity.
Karen has always been fascinated by the way people relate to one another so she favors books and movies that feature richly detailed characters and their relationships. In her own writing she likes to explore the dynamics between characters and has a tendency to craft romantic love stories filled with sarcasm and sexy details.
Website:
http://karenstivali.com
Facebook:
http://www.facebook.com/karenstivali
Twitter:
https://twitter.com/karenstivali
Backlist: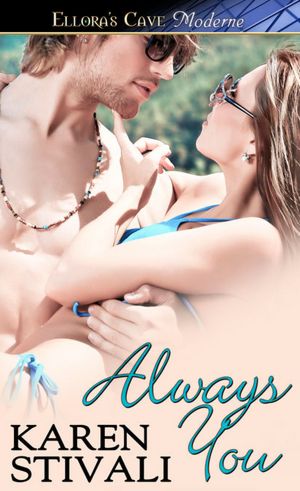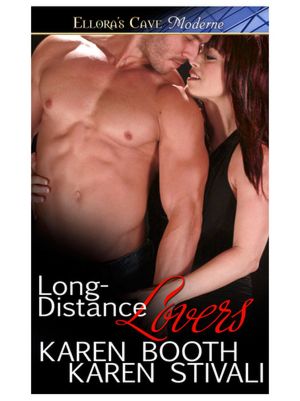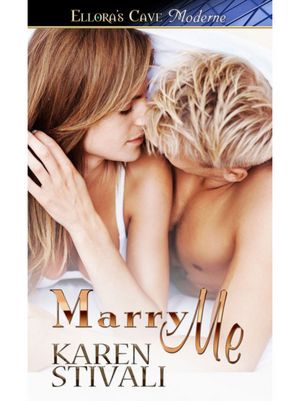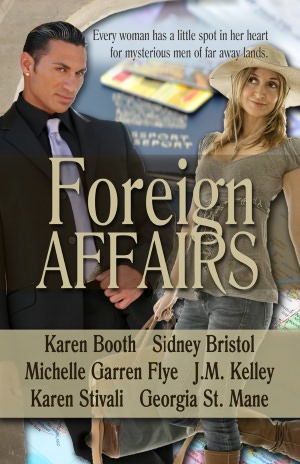 GIVEAWAY!
Karen Stivali is giving away
1 copy of FOREIGN AFFAIRS (ditigal copy)!
Mechanics:
Simply
write a comment or ask a question in the comment box below
to be entered into the giveaway!
ADDITIONAL GIVEAWAY!!!
For all Featured Book Interviews, TRR is sponsoring a prize!
Each comment you make on the following featured book interviews:
Mark of the Witch by Maggie Shayne
Meant to Be by Karen Stivali
Alpha Me Not by Jianne Carlo
gives you one additional point each to win this prize: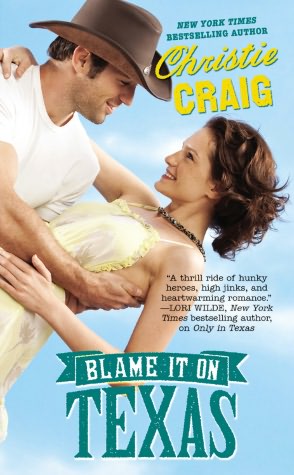 BLAME IT ON TEXAS by Christie Craig (paperback) – International winner!
Contest ends September 30.