CRAVING is a fast-paced, super hot m/m romance that featured two men I absolutely adored, a gripping story, oh and best of all...Zombies!

Years after moving away as a result of a career-ending injury, Agent Brandon Ellison comes back and not only is working for the same agency but ends up having to deal with Agent Oliver Cardoso--the man who was not only his former partner but his lover as well. The years haven't made things better between the two men. If anything, with the poor way their relationship ended, they can't deal with each other at all.

When circumstances force them together again, they find that the years haven't lessened their attraction. However, in the midst of a dangerous investigation isn't the best time to explore their feelings. And if they aren't careful, they could be in more danger than they ever imagined.

Wow, let me count the ways I loved this story! First off, right from the beginning we are thrown into the world of paranormal investigation. Oliver Cardoso and his partner are in a bad way when a case goes wrong, and that was it for me. I was hooked!

K.C. Burn weaved a world where humans are at the mercy of a mysterious force that can turn them into paranormal beings and the Metaphysical Investigative Agency keeps those turned humans under control. It was such a unique take on the paranormal world I was totally intrigued.

Now, I have to say that the best part of CRAVING was our main characters. Brandon was such a great character. He was hiding his disability and just assumed that he couldn't be loved because of it. My heart ached for him. Oliver is a wonderful character, too, but Brandon really resonated with me.

My only complaint—ONLY complaint—about this story was that I was a little confused with the story. The force called the "Umbrae", who was changing humans, wasn't explained enough and I felt like I spent the majority of book trying to figure out just what the heck it was. I just wanted a little more information and felt like I was missing something during the story.

Other than that, it was just about perfect. CRAVING is the third book in the MIA Case Files series, and I enjoyed it so much, I'll go back to read books one and two. That way, I'll be all caught up and waiting anxiously for book four!

---
BOOK INTERVIEW on November 2012
---
Interview by Rho

KC, thanks so much for taking the time out to speak with us about your latest release, CRAVING. I had such a great time reading this story, I really think I'm hooked on this series already!
Thank you, Rho, for your kind words. I'm glad you enjoyed it!
Q: CRAVING is the third book in the MIA Case Files series. Please give us a little background on the series as a whole.


To paraphrase Carmichael from the first book in the series, MIA is a secret government agency that investigates dangerous paranormal activity caused by the thinning of barriers between worlds, and shuts it down. The paranormal activity in question is a type of possession/infection where humans become monsters of folklore such as vampires, werewolves and zombies.
Q: I absolutely adored the two main characters, Oliver Cardoso and Brandon Ellison, and I noticed on your blog (yes, I stalked you!) that you've got a special place in your heart for Oliver specifically. Why is that? Do tell us more about him.


Stalking, eh? Sometimes that's a good thing : ) I do have a soft spot for Oliver. He appeared in the first MIA book (Wolfsbane) as a secondary character, and Carmichael's mentor and agency partner. In that book, he was aloof, standoffish and gruff. In Blood Relations, he appears again, but with a hind of sadness and wistfulness. Whatever he'd been through had hurt, so I really wanted to dig deeper, find out what happened to him and fix it.
Q: Brandon is a non-traditional hero in that he has a disability. I was amazed at how he was able to not only come back from injury but how he refused to let his hearing loss prevent him from succeeding in the Metaphysical Intelligence Agency (MIA). Why was the disability important to this character? How did it change the way you wrote him?


Brandon's disability is important because of the way it isolates him. Because he straddles the line between deaf and hearing, he's not comfortable seeking out the deaf community, but neither does he trust the hearing community to see him as anything other than broken. He was too inexperienced and young when he was first with Oliver to trust Oliver to do right by him. Without friends or family to rely on, work is the only way he can continue to prove his worth. But it also illustrates how stubborn and bullheaded he can be.
Q: Continuing along the same vein, Brandon's hearing loss was so believable even down to the way he was able to pick certain people to work with because he was able to hear their voices more clearly over others, or choosing to sit so he could see everyone and keep up with conversations by reading lips. This was obviously something that you put a lot of thought into. What type of research did you do in order to make that aspect of Brandon's life so real?


Initially, I'd thought Brandon wouldn't have any hearing at all. I bought books about sign language and the deaf community, and I researched cochlear implants. It didn't take long, though, to realize that having Brandon with only partial hearing would be what kept him isolated for so long, which was truly important, in my opinion, to his character development. And for that, I was able to use my dad as a model. He lost partial hearing in a car accident, and although he's able to hear a bit more than Brandon, a lot of what Brandon does is reminiscent of what I saw in my dad over the years.
Q: Oliver and Brandon had a seven-year separation before they could get their HEA. Why was that important for their relationship?


Oh, I think a lot of people didn't like this aspect, but neither of them were ready when they first got together. That sounds simplistic, but Brandon especially, needed to grow up, get out from under his mother's thumb and become his own man. Joining MIA and his subsequent injury were responsible for having him stand on his own two feet. The injury and separation were also important for Oliver. He wouldn't have become the respected agent he did, the one trusted with training so many green agents, if Brandon hadn't almost died. They needed to be apart to learn how to be themselves, if that makes sense.
Q: It absolutely does! I just love this world you created through the MIA (Metaphysical Intelligence Agency). Where did you come up with the idea for the series?


Thank you so much! This world came about partly from a dream and partly because I wanted to return to the classic paranormal where vampires and werewolves were the bad guys, not the misunderstood teddy bears. Don't get me wrong, I love me some paranormal heroes, but I've got a lot of respect for the classics. I like to think I put a bit of a unique spin on the standard folklore.
Q: I went absolutely gaga over Oliver. The way he was with Brandon was so incredibly sweet. I think about my favorite scene which was probably minor to most people but really resonated with me. It was after a pretty hot sex scene, and Oliver's hands went up over Brandon's ears and Brandon got self-conscious about it because his hearing aids are such a sensitive issue. But Oliver didn't let him get away. He placed his hands over his ears again and then kissed the stuffing out of Brandon. I just loved that! It was so sweet and I think such a turning point in their relationship. Please share with us a favorite scene of yours from CRAVING.


Ha! That might be my favourite scene, as well! There is another scene, where Brandon has biological samples from the Umbrae, which he stores in the refrigerator. They're kinda gross, but he and Oliver decide not to mention them to the other two agents they're out in the field with. It's a tiny prank, but it's significant because it's where Oliver and Brandon begin working in sync with each other and it's where Oliver recovers his sense of humour, which has been sorely lacking over the past seven years.
Excerpt:
"What the flying fuck is that?" Brandon didn't need lipreading to help him hear Goodson's angry cursing. Oliver had pushed himself partway out of the chair before he remembered exactly what Brandon had stored in the fridge.
Oliver laughed as Goodson continued to swear at the top of his lungs. Brandon couldn't help it; he joined in. Like all professions that dealt with death on a regular basis, their humor tended to be more ghoulish than most—sometimes it was the only way to cope.
"What the hell is going on?" Carmichael had gotten to his feet, and he shifted his weight back and forth as though he couldn't decide if he should stay or find out what had upset Goodson. The decision was taken out of his hands when Goodson returned—no water, but dark spots of color on his cheeks.
"He's got his samples in the fridge." Goodson pointed straight at Brandon, and tears began running down Oliver's face he was laughing so hard. Brandon couldn't control his own laughter enough to appease Goodson, who flexed his fingers in anticipation of throttling someone.
"What samples?" Carmichael asked, body poised for battle.
"I didn't look at them all, but there's a hunk of tattooed skin in the fucking vegetable crisper."
Carmichael's eyebrows scooted toward his hairline. "There's what where?"
"You fucking heard me."
Carmichael just stared at Oliver like he'd never seen the man before, until his laughter died down some. Then Carmichael turned that icy blue gaze on Brandon.
"What? They need to be preserved. They're in plastic bags." Brandon's argument was slightly undermined by Oliver's breathy chuckles.
With an exasperated sigh, Carmichael scrubbed his face with his hands and dropped back into his seat. "Sit down and eat, Goodson."
Then Goodson cracked a smile. "Okay, Brain Trust. You got me. I can see the guys in the precinct doing the same thing. But just remember, payback's a bitch."
Q: I heard through the grapevine that you've recently had a birthday. HAPPY BELATED BIRTHDAY! How has your vision of romance changed as you've matured?


Thank you! Yes, I just recently hit the big 4-0. How things have changed… that's a great question, but perhaps one I'm not too qualified to answer. In my opinion, I came late to the romance genre. I read my first one when I was 19, out of desperation, not realizing how much I was going to enjoy it. I stumbled into gay romance by accident. I've been writing for a long time, although I've only been published recently, and in most of my manuscripts there are gay secondary characters.
While I was searching for a gay-friendly publisher for a sci-fi novel I'd written with a gay romantic subplot, I stumbled on a gay romance, The Price of Temptation by MJ Pearson. Until then, I had no idea gay romance as a genre existed, but it opened up a whole new world for me. I've always had difficulty writing in a woman's point of view and the ability to dive into a romance with two men was incredibly freeing. I guess that's the biggest change in my vision.
Q: If you had to choose any other genre to write other than M/M romance, what would it be and why?


That's a tough question. Do we include genres that I think I could write, or that I'd love to write but know I'd suck at? I love mysteries and fantasy. I've tried writing both and the results were… hideous. Realistically? If it's not some other romance genre, it would probably be sci-fi or historical fiction.
Q: After reading CRAVING, I know that this series can't be over. There are more stories to tell, right? So, what's coming up next for the series?


At the moment, I have no plans. The ideas NEVER stop, which isn't a complaint, mind you. I've got at least 3 contemporaries, a couple of short stories, another sci-fi and a new paranormal that I want to write before I go back to the MIA world. But I must admit, after having seen Luis in two books now, he's been growing on me : ) Maybe we'll see his story. If you want a little more of the MIA guys, I've built in a tiny Easter egg into Craving. There are four emails in the book, which hopefully is enough of a hint to figure out where to find the bonus material. If not, just email me at authorkcburn@gmail.com and I'll give you a more explicit hint.
Q: Please share with us any other upcoming projects that you'd like us to know about.


Upcoming projects… I've got the second in my
Toronto Tales
series coming out in Dec/Jan. It's called Cover Up. I'm working madly on the third installment of my sci-fi series, and I've got a short BDSM story, called Tangerine, coming out in an anthology through Torquere Press, probably late November.
Thank you for these great questions – it was a lot of fun answering them.
KC, I've had such a great time learning more about you, the MIA Case Files series and also about CRAVING. Thank you for your time and your thoughtful and insightful answers. I hope to chat with you again sometime!


Bio:
KC Burn has been writing for as long as she can remember and is a sucker for happy endings (of all kinds). After moving from Toronto to Florida for her husband to take a dream job, she discovered a love of gay romance and fulfilled a dream of her own -- getting published. By day, she edits web content and at night she neglects her supportive, understanding hubby and needy cat to write stories about men loving men in the past, present and future. Writing is always fun and rewarding, but writing about her guys is the most fun she's had in a long time, and she hopes you'll enjoy them as much as she does.
Website:
http://www.kcburn.com
Blog:
http://www.kcburn.com/blog
Facebook:
https://www.facebook.com/authorkcburn g
Twitter:
http://www.twitter.com/authorkcburn
Backlist: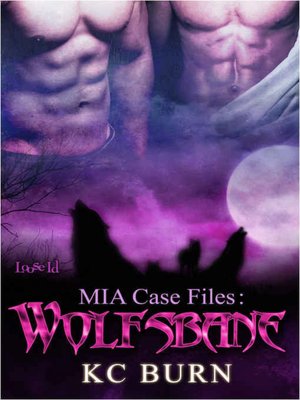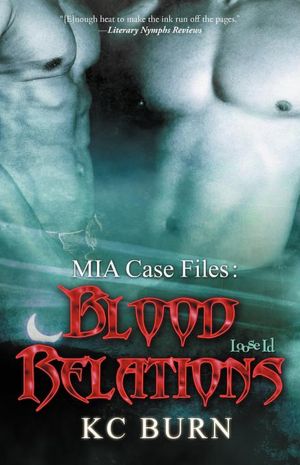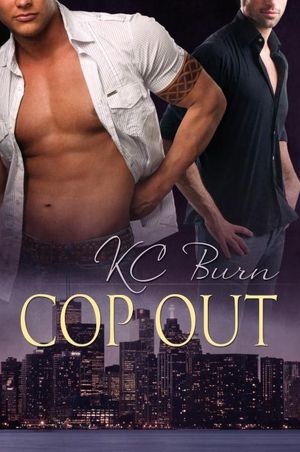 GIVEAWAY!!!
KC is graciously giving away
2 digital copies of MIA CASE FILES: CRAVING
! Thanks, KC!
ADDITIONAL GIVEAWAY!!!
For all Featured Book Interviews, TRR is sponsoring a prize!
Each comment you make on the following featured book interviews:
Abigail and Mistletoe by Karen Rose Smith
Sonata by Blair McDowell
Full Disclosure by Tibby Armstrong
Craving by KC Burn
gives you one additional point each to win this prize:
THE BILLIONAIRE BAD BOYS CLUB by Emma Holly (paperback or ebook) – International winner!
Mechanics:
Simply
write a comment or ask a question in the comment box below
to be entered into the giveaways!
Contest ends November 30.