ABIGAIL AND MISTLETOE is a sweet contemporary romance--the kind of story that I've come to love from Karen Rose Smith. Plus, its snowy mountain setting and feel-good message has definitely put me in the mood to do some kissing with my honey under the mistletoe.

Brady is a retired stuntman who's been burned by love in the past. He runs a mountain lodge with his father, and he loves the secluded setting that's away from the glitz and glamour of his former Hollywood life. So when an attractive makeup artist comes to his lodge, he's suspicious that she's out to more than help the reclusive movie star who has holed up there for the holidays.

Abigail knows how much makeup can help a person who's got a less than perfect face. It's helped her personally, so she's made it her mission in life to help others. So, when the irritable and accusing Brady keeps trying to find her hidden agenda, she does her best to let him know that what you see is what you get when it comes to her motives.

As Brady and Abigail get to know each other, they come to an understanding. Then something more starts to develop. Unfortunately, Abigail is hiding a secret and she's afraid of what Brady will do when he finally finds out.

ABIGAIL AND MISTLETOE was adorable. I really liked the premise. Brady and Abigail were very interesting main characters. Brady drove me crazy a bit with his "hot and cold" attitude, but he redeemed himself in the end.

I have to admit that I didn't understand the big deal behind Abigail's secret, but since I didn't grow up experiencing what she must have, I can't even begin to know what that does to someone's confidence.

Aside from Brady and Abigail, there was a side story with Brady's dad, Ethan, and the reclusive movie star, Theadora, that I just loved. Their second chance at love was perfect to warm everyone's heart during the holiday season.

One of the things I love about Karen Rose Smith's writing is that she really builds the chemistry between the characters. She writes that sexual tension between the characters in such a way that you don't realize that there is no sex in the book (did I just say that?!)! Now, this book did have a sex scene in it but compared to what is in most contemporary romances, it was tame but no less potent mostly due to the build up that was driven from the beginning of the book.

With its great writing, amazing characters, a solid plot and sweet love story, ABIGAIL AND MISTLETOE is the kind of read that not only made the hours fly by, but had me puckering up as well. ;)

---
BOOK INTERVIEW on November 2012
---
Interview by Rho

Karen, it's great speaking with you again. I always love hearing what you're up to. This time, we're going to be talking about ABIGAIL AND MISTLETOE, which is a sweet holiday romance I really enjoyed reading.
Rho, thanks for doing this interview with me! Your questions always get to the heart of the book and I enjoy answering them.
Q: Karen, once again, I'm taken by the originality of your story. You've got an unlikely hero and heroine in Brady and Abigail. He's a retired stuntman who is looking to get out of the limelight and she's a cosmetologist helping burn and accident victims who likes to be around people. How did you come up with the idea for the ABIGAIL AND MISTLETOE?


I always try to pick complementary conflicts so that my characters have conflicting goals. Because of Abigail's profession, she doesn't want to see anyone get hurt...or scarred...or experience trauma. Brady's former life is possibly all about that and his future decisions, too. So this conflict will be one that's hard for them to resolve...but great for the writer creating their story.
I got the idea for this book when I saw a trauma makeup artist on a talk show. Her profession just seemed perfect for a heroine. So I started with that and went from there.
Q: Abigail did amazing work with makeup, helping her victims get their lives back in a way. What kind of research went into making that character's career believable?


I actually contacted the woman who had been on the talk show because her cosmetology practice wasn't far away. After speaking with her, I read a book she had co-authored, visited her center and spoke with one of her assistants. It was all fascinating.
Q: Pine Hollow, the location in Colorado where Brady has his lodge, seemed like an amazing place to be in the winter. Why did you choose that location for the setting of ABIGAIL AND MISTLETOE?


I wanted an out-of-the-way setting for my secondary plot, the actress who needed Abigail's help. I also decided to set the book around Christmas and thought a snowy wonderland would give it extra sparkle. Near Crested Butte, Colorado, seemed to be the perfect location. Setting almost becomes a secondary character in some of my books so I like to choose one that is all-inspiring.
Q: Brady drove me nuts! He was so hot and cold, I didn't think he'd ever get a clue. I came to an understanding with him by the end but it was rough going. Please give us some insight into his character to help us understand this complex character better.


One of the reasons Brady was complicated was that he never made peace with his past. He couldn't have a real future or find happiness until he resolved his guilt and forgave himself for what had happened. I also believe that when someone has a secret, it colors the way they communicate with those they care for. So Brady was getting mixed signals from Abigail because she feared his reaction when she told him her secret. All of that played into his responses and choices.
Q: Speaking of being "difficult", which character did you find it more difficult to write, Brady or Abigail? Why is that?


I understood Abigail completely from the moment I created her. It was easy for me to understand how a girl feels different, whether she has a mark on her face, a big nose or a weight problem. So Abigail's character flowed from the first scene. Brady, on the other hand, was another matter. I love wounded heroes, but psychologically they are a puzzle that only the woman they love can solve. So Brady had to unfold as I wrote the story.
Q: I really enjoyed the way the story of Brady's dad--who ran the lodge with Brady--was intertwined with Abigail and Brady's love story. Why was it important to bring that aspect of the story to the forefront?


I like to intertwine my characters. I feel that can make the storyline more emotional. So if Brady's dad was the one who brought his old-time friend and former employer to his lodge, everyone would be more connected to each other. Besides that, it's a pleasure to work with a secondary romance, especially with older folks.
Q: There were so many scenes in this book that I loved--they each warmed my heart in a different way. One that stays with me is when Brady was so open and honest with Abigail regarding her "secret". Please tell us about your favorite scene in ABIGAIL AND MISTLETOE.


I love Christmas. So one of my favorite scenes is the one when Abigail joins Brady for Christmas dinner and gives him her present. Christmas presents tell a lot about the person giving them. Abigail gives Brady a part of herself with this gift. Below is an excerpt. Enjoy!
Brady slid the roaster into the oven, closed the door, turned toward the counter and saw Abigail. A Christmas present with beautiful auburn hair, a figure in cream-colored slacks and sweater that begged for his hands' touch, blue eyes that could rival the endless depth of the ocean, and a shy smile that started his heart hammering in his chest.
Maybe he hadn't really believed she'd come and that was why he was so inordinately glad to see her. "Merry Christmas. Welcome to my corner of Pine Hollow."
"Merry Christmas to you, too." She crossed to him and held out something tied with a shiny green ribbon. "I thought if Santa Claus passed you by again this year, you needed at least one unexpected gift to open."
Her expression was vulnerable and open and if he'd ever wanted to kiss her before, he couldn't imagine wanting to kiss her more than at this moment. "You didn't have to bring anything."
"I know. That's the fun of Christmas."
His fingers touched hers when he took the rolled paper from her hand. He let them linger and slid their tips across her palm. Her eyes lit brighter than his Christmas tree, and he savored the awareness of heat spreading through him.
Untying the ribbon, he laid it on the counter, more than a little curious about the present. Slowly he unrolled the heavy paper. The sketch of the lodge captured everything he loved about it—the rough pioneerlike exterior, the mounds of snow, the aspens and pine framing it, their elegance stating they'd stood tall for decades.
He looked at her and didn't quite know what to say. "This took a lot of time."
"It's what I do to relax."
His eyes held hers. "You're very talented."
"I've been drawing since I could pick up a pencil," she explained lightly, though he noticed the pulse at her throat was speeding as fast as his.
"I'll have it framed and hang it in the living room. Thank you. I guess I was wrong about St. Nick passing by this year."
The silence grew between them.
Abigail's gaze slid from his as her hand fluttered at the stove. "Anything I can do to help?"
He drew in a breath, smelling not only turkey, but the tempting scent of Abigail's perfume. "How are you at mashing potatoes?"
"I haven't had much practice lately, but I'll give it a shot."
Reluctantly, Brady turned away from her, rolled up the sketch and laid it safely on top of the refrigerator. "I don't think Dad will be much help now that Theadora's here." Crossing to the stove, he lifted the pot of boiled potatoes and with the lid drained the water into the sink. "I guess you know he thinks you walk on water."
"Pardon me?"
Brady glanced at her. "The difference you've made with Theadora. I don't think she's touched that hat once in the last two days. At least not around us."
Abigail moved toward the counter, where the mixer was located. Her hair swung against her cheek, and he longed to touch it, to touch her. "She just needs to build her confidence now."
"I think Dad might be able to help her with that."
"I'd like to get her out with people."
"She's afraid they'll recognize her and stare."
"I know. But eventually she'll have to realize they're staring because she's famous, not because of her scar."
Brady dumped the potatoes into the mixer bowl and set them in place on the stand. "They're all yours. I have milk warming on the stove and the butter is in that white holder."
Abigail stood by the mixer and added a hunk of butter to the bowl.
"Abigail?"
She lifted her head. "Yes?"
"What happened the other day?"
She appeared flustered for a moment, and her eyes darted away. "I...uh...guess after spending the afternoon with you I realized how much I like spending time with you."
"So you ran away?"
Her gaze met his and he saw the turmoil there, though he had no idea what was causing it. "There's something you don't know about me, Brady, and—"
"You're married?"
"No."
"You're an ax murderess?" he teased.
She let out a little puff of air. "No. It's something that affects—"
He couldn't keep his hand at his side. Reaching out, he stroked her hair behind her ear. Responding to his touch, she trembled and he felt the same quivering response within his chest. "We all have our secrets, Abigail. Things that hurt too deep to put into words. But I don't care about your secrets. I like spending time with you, too. I haven't wanted to be with a woman in a long time."
Be
with a woman. The word conjured up pictures for Abigail that meant more than an afternoon skiing or tobogganing. Even though Brady was now wearing a soft gray chambray shirt with his jeans, she could see his bare chest in her mind's eye, imagine his skin meeting hers... And what would happen when he found out about her birthmark? He said he didn't care about her secrets. She'd never thought of it as a secret, and she really didn't want to make it one now.
"You'll only be here a couple more weeks, Abigail," he continued. "And I'm not naive enough to believe distance makes the heart grow fonder. So when you leave...we'll probably never see each other again."
"So...what are you saying?" she asked, her mouth going dry.
"I'd like to enjoy your company while you're here. Making snow angels is a lot more fun when two people do it together."
The idea of playing in the snow with him made her grin. "And that's what you want to do? Make snow angels?"
"Among other things." His sexy half-smile made her stomach do loop-de-loops.
Q: Whew! What an excerpt! Abigail and Brady have quite a big age difference. She's twenty-seven and he's forty. How do you feel that changed the dynamic of their relationship? Or did it?


Because of that age difference and what Brady experienced in his forty years, he's more cynical about life. But when Abigail brings optimism and even healing to him, that age difference melts away.
Q: I have to admit, I wasn't sure that Abigail and Brady would get their HEA a few times while reading ABIGAIL AND MISTLETOE. They seemed to have a lot of obstacles against them. What do you think it is about them that made them so perfect for each other in the end?


Brady's elemental kindness and integrity matched Abigail's. Ultimately, their values were the same, so they fit together perfectly once they realized they could combine each other's worlds.
Q: What's next for you? Please share with us any upcoming projects.


My career will be branching out in 2013. The first book in my cozy mystery series will be released by Kensington. I'm hoping to have a title and release date soon. Also next year, the first book in my Mommy Club series for Harlequin Special Edition will be published in late summer. At present, I'm working on a new Montana Mavericks for Special Edition that will be released in October 2013. And on the backburner—a project I 'm working on in between the others—I'm hoping to indie publish a new women's fiction edition for my Search For Love e-book series.
Thanks so much, Karen, for being with us again. I loved getting this in-depth look into ABIGAIL AND MISTLETOE. It's certainly gotten me in the mood for this upcoming holiday season!


Bio:
Award-winning and best-selling author Karen Rose Smith will see her 80th novel published in 2013. She writes happily-ever-after relationship romances about love's power to heal. Relationships will also be the basis for her mystery series about a home stager sleuth beginning next year.
Website:
http://www.karenrosesmith.com/
Blog:
http://karenrosesmith.blogspot.com/
E-Zine:
http://karenrosesmith-ezine.blogspot.com/
Facebook:
https://www.facebook.com/pages/Karen-Rose-Smith/113599841764?ref=ts&fref=ts
Twitter:
https://twitter.com/karenrosesmith
Backlist: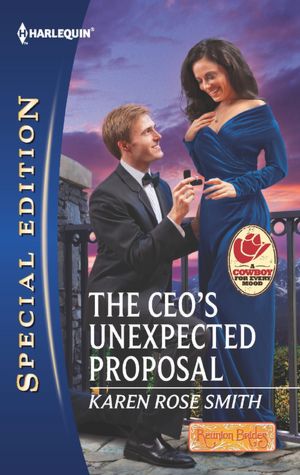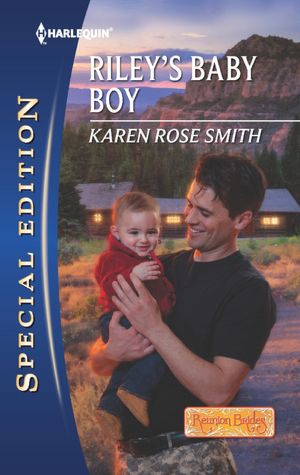 GIVEAWAY!!!
Karen is graciously giving away
3 print copies of THE CEO'S UNEXPECTED PROPOSAL
! Thanks, Karen!
ADDITIONAL GIVEAWAY!!!
For all Featured Book Interviews, TRR is sponsoring a prize!
Each comment you make on the following featured book interviews:
Abigail and Mistletoe by Karen Rose Smith
Sonata by Blair McDowell
Full Disclosure by Tibby Armstrong
Craving by KC Burn
gives you one additional point each to win this prize:
THE BILLIONAIRE BAD BOYS CLUB by Emma Holly (paperback or ebook) – International winner!
Mechanics:
Simply
write a comment or ask a question in the comment box below
to be entered into the giveaways!
Contest ends November 30.