A country lady disappointed in love…a London lord who doesn't know what he's been missing until he finds it.

When the sophisticated London Corinthian Damian Ashby, Lord Clinton, is accosted by his less than memorable distant cousin Lady Theresa at a betrothal ball in the metropolis, he finds her blue eyes enchanting, but her lack of sophistication and subtlety and her country manners and dress are entirely objectionable to him. But little does Damian know that the lady only sought out his company in order to distract the gossips from the continuous looks of pity directed towards her person.

For the man that Theresa thought she was destined to marry chose another, and here she was pretending to wish the engaged couple happy at a ball to celebrate their imminent marriage. To make matters worse, one dance with the top lofty wastrel Damien Ashby only added to Theresa's humiliation and misery.

Weeks later, Theresa summons Damian to her father's home. The Earl of Granville is dying, and as the earl's heir, Damian is expected to learn the running of the Granville estate and make the acquaintance of his future tenants. The earl would also like Damien to make a match with his daughter, as Theresa will otherwise be left homeless and destitute due to embezzlement undertaken by the earl's former estate manager.

With their recent prejudices formed at that detestable betrothal ball and their mutual dislike for a marriage of convenience, both Damian and Theresa focus on their duty and obligation--she to introduce Damien to the tenants and teach him the running of the estate; he to stay long enough to appease a dying man and look for a suitable estate manager to run Granville. But much to the surprise of the unsuspecting lord and lady, each finds the other to have unknown depths and newly discovered appeal.

At 47 pages, Susana Ellis has penned a delightful Regency short that makes for an ideal lunchtime read or a quick bedtime story. Plot timing and pacing is impeccable, and Damian and Theresa are believably characterized and likeable despite their initial prejudices against one another. As early impressions crumble and new assessments of character are made, this couple finds an easy camaraderie that develops naturally into a satisfying love story.

I thoroughly enjoyed this Ellora's Cave Blush Cotillion Quickie, and though its sensuality level is designated as sweet kisses only, there are a few anatomical descriptions and male bodily responses that those who only want squeaky clean reads could find mildly objectionable. Personally, I found those references added just the right amount of earthiness to a handsome, single male who was known to have dalliances with the ladies. Therefore, it made his developing attraction to the heroine and her charms very real as he progressed from mere animal attraction towards discovering the perfect woman for him. Very satisfying!
---
BOOK INTERVIEW on January 2013
---
Interview by Laura

Susana, it's great to see you here at The Romance Reviews! Thank you for taking the time to tell us all about your January release, TREASURING THERESA.
Q: What's the inspiration for TREASURING THERESA?


I'm a city girl who was born and bred on a farm, so I can identify with both worlds. But I have many relatives who have never ventured far from rural life who think city influences are corrupting, and many city friends who think people who live in the country are ignorant hicks on a first-name basis with pigs and cows.
My own experience has taught me that diversity is a wonderful thing. The best way to combat prejudice is to walk in the shoes of the person you're misjudging. It won't automatically change the person you are, but it will make you a more understanding, sensitive human being. And you may find yourself learning a few things at the same time!
Since I write Regencies, I incorporated this philosophy into a story about a country lady and a city lord who dislike each other on sight and then discover that admirable qualities lie beneath the surface…and that perhaps they are better individuals together than apart.
Q: Sounds intriguing! What kind of research went into writing this story or creating your world?


I'm a Regency fan from way back, so I'm pretty familiar with the Regency world overall, but I always do some fact-checking, since I dislike disappointing readers. This story did not require a great deal of research, but I did check things like courtesy titles and the origin of the midsummer fête. (I wrote a blog for The Dashing Duchesses about the latter, if you are interested in checking it out.)
Of course, there are always inadvertent errors, and fortunately, I have a couple of knowledgeable critique partners with eagle eyes who caught a number of them. I do apologize for any that remain!
Q: Please share an interesting fact you've uncovered or a unique experience in the course of the writing.


Interestingly, after writing this story, I discovered that my mother's paternal grandfather's family lived in the same general area as the setting of this story…during the Regency era. I'm eager to go there and see if I can find any trace of them!
Q: Wow, that's certainly exciting! Be sure to let us know in the comments if you do find anything. We'd be interested to know. Back to the book…Please tell us more about Lady Theresa. What made her into the woman that she is?


Lady Theresa grew up on the family estate raised mostly by servants after her mother's death. Her father was caring and affectionate enough, but he was a man who had no inkling of how to bring up a daughter, and as an earl, he had responsibilities in Parliament as well as his country estate. So Theresa grew up as lady of the manor, fiercely devoted to the tenants, villagers, and the success of the estate, but not very well-acquainted with London Society.
When the time came, Lord Granville persuaded his aunt in London to sponsor Theresa's come-out, but it was not a success. Theresa despised the shallow values of the other debutantes, and her attitude did not endear her to the
ton
. She was delighted to escape back to Granville Manor after the Season ended, and she never went back. Besides, she didn't need a wealthy husband. Everyone knew she and the squire's son, Reese Bromfield, would end up together. They had been inseparable since childhood, after all.
Q: Oooh. The plot then thickens. Being at the betrothal ball of the man she had expected to marry must be hard on her. How did she cope?


Theresa was devastated when Reese brought his fiancée to meet her. (This "prequel" to the story can be found on my web site, if you'd like to read it.) Especially since everyone in the village expected it too and she sees pity in their eyes whenever they come in contact with her. But she is an earl's daughter, and she refuses to allow her personal disappointment to interfere with her duty to attend the betrothal ball of her closest friend and neighbor. However, when she catches a glimpse of a dashing Corinthian at the ball, the idea comes to her to divert everyone's attention from her misery by making a play for him. And if it means she has to behave a bit out of character to do it, no matter. She doesn't care one whit what
he
thinks of
her
, after all.
Q: And that's when the fun begins.  So, we come to Damian Ashby. Who is he? He is a useless London fribble in Theresa's eyes. What qualities does he have that makes him a swoonworthy hero?


Damian is twenty-nine and alone in the world—other than a few distant relatives—since his father's death three years ago. He loved and respected his father, who took his responsibilities as a landowner and Member of Parliament very seriously indeed, and because of that, Damian never really steers far from the family values he was raised with. Nevertheless, when he assumes the viscountcy, he doesn't feel prepared to take his father's place in Parliament, and—unencumbered by any moderating influences in his life—he embarks on a life of endless pleasure in London.
A devastatingly handsome and wealthy young man with a title would
always
be a sought-after commodity in the
ton
. Damian is also charming, witty, athletic, drives to an inch, and the heir to an earldom as well. He finds himself in demand everywhere, and the effect is that he develops a rather cocky attitude toward those beneath him. Surrounded by sycophants and admirers, he needs someone to keep him grounded, remind him of the really important things in life.
An enforced sojourn in the country with a young lady he dismissed as a mannerless country chit has the effect of a bringing out the real Damian, who has been buried deep inside while his rudderless, still-grieving outer shell seeks meaning in all the wrong places. Although he fights it, he finds himself succumbing to the natural beauty and charm of the country estate that will soon be his—and the young lady with the tantalizing blue eyes who will be displaced when he inherits.
Q: What makes Theresa and Damian perfect for each other?


Damian needs Theresa to show him the value of country folk and lifestyle. Theresa needs Damian to teach her to look beneath the surface of the society folk she disdains. They are each other's perfect "other half." (To get the full account, I highly recommend that you read Treasuring Theresa: The Epilogue, a bonus read on my web site, after you have read the original story.)
Q: What's the most romantic thing that Damian did for Theresa?


The proposal scene at the end. I won't spoil it, but Damian had some serious grovelling to do, and he definitely rose to the occasion, with the assistance of the matchmaking cook and the chaperone.
Q: I love heroes who seriously grovel. LOL What's your favorite scene in the book?


I have lots, but this is one of them:
"When does the waltzing begin?" he whispered as they performed the elaborate steps of the country dance. "I must claim the first waltz."
"We do not waltz here," she whispered back. "It's considered far too scandalous. Besides," she added when they came back together, "we have already danced twice. A third would make us the talk of the shire."
He chuckled. "Isn't that what you were aiming for at the Sedgely ball? A juicy scandal to divert the gossips' attention?"
She looked up at him in surprise. "You know," she said, "I just realized I don't care about that anymore. I'm glad Reese is happy with Eugenia."
"Indeed," he managed, wondering why he suddenly felt so relieved.
She did condescend to dance another set with him, and Damian hoped all of the old biddy gossips had noticed.
On the return trip, Mrs. Noble babbled on incessantly about gowns and stale cakes while Damian found his eyes lingering over the curvaceous form of the young lady on the seat across from him, the light of the moon being thankfully dim enough to conceal his bold appraisal.
She was silent, in a reflective mood, her head turned toward the window and the shadowed images of the scenery outside.
"Imagine that scamp Dickie Fielding enticing the Hampton chit to meet him in the garden!" Mrs. Noble exclaimed indignantly. "Why I thought her father would explode when they were discovered." She lowered her voice. "I have it on good authority that they were
embracing,
" she revealed. "A dreadful scandal indeed should they not marry post-haste."
Theresa's head shot around to face him, and he knew she was recalling that night at the betrothal ball when she'd tried to lure him out to the terrace and he'd made a hasty escape. He rather thought now that he would enjoy a pleasant interlude alone in the moonlight with her. He would hold her against him, her head on his chest, while his hands swept over her curves. When he felt her pulse rising, he would draw her chin toward him and take her lips in a long kiss while his other hand would cup her breast, already pebbling with her desire.
Damian froze. What was he thinking? Cousin Theresa was no strumpet. The only way he could indulge in such carnal delights with her would include an obligatory wedding first. And
that
was out of the question.
Wasn't it?
Q: Perfect excerpt! What a sweet treat. Now, what is it about the historical genre, especially Regency era, that captivates you?


Of course, I love the flowing gowns, elegant ballrooms, and dashing gentlemen…who wouldn't? But I really think it's the courtship rituals that attract me most. A gentleman had to put himself out to court the lady first, and for the most part, he had to commit himself before their relationship was consummated. It's not like in contemporaries, where the couple jump into bed and then move on to the next relationship until one "sticks." Don't get me wrong—I enjoy the contemporary sub-genre as well, but I prefer more romantic "foreplay" in my romances.
I do explore the darker side of the Regency era as well in some of my future projects, though. What happens when those charged with protecting our heroines' best interests let them down? What does a woman do to take charge of her life in a time when women have few legal rights? Needless to say, my heroines somehow find a way to survive even when the odds are against them.
Q: What advice would you give writers just starting out?


Read. A lot. And write. A lot. Join a local writers' group. Save your pennies and attend writers' conferences when you can. Make a serious study of the craft of writing.
And don't give up when you run into hurdles. Ernest Hemingway wrote the ending of A Farewell to Arms 39 times before he was satisfied. Why should
any beginning novelist
be able to turn out a polished manuscript in one or two go-rounds? It's all part of the process!
At the same time, don't let anyone—including yourself—convince you that as a beginner you have to "pay your dues" by plugging away for years accumulating enough rejection slips to paper the wall of your office (who would
do
that?). You may find—as I did—that your first submission gets snapped up by a reputable publisher in FOUR DAYS!
An author friend of mine said once that she is so grateful for all the aspiring authors who don't get their acts together because that leaves the field wide open for her. While I agree with her on a certain level, I can also identify with the aspiring authors who let too many years go by before seriously pursuing their dreams. Why should you make it easy for us? I happen to think that healthy competition is a wonderful thing!
Q: Thanks for the inspiring message! What's up next for you?


I'm working on a novella that takes place in the same vicinity in Hertfordshire about a year later. Yes, you will see cameos of characters from TREASURING THERESA! I'm also working on a novel that takes place in 1812 at the time the Prime Minister was assassinated, and I have other projects in various stages of completion as well.
I'm looking forward to attending the Romantic Times Convention in May…in my new Regency gown…and hope to meet many readers and authors there!
Thank you, Susana, for sharing with us these insights! We'll be sure to check out the next novella, as it's always a treat to revisit beloved characters.


Bio:
A former teacher, Susana is finally living her dream of being a full-time writer. She loves all genres of romance, but historical—Regency in particular—is her favorite. There's just something about dashing heroes and spunky heroines waltzing in ballrooms and driving through Hyde Park that appeals to her imagination.
In real life, Susana is a lifelong resident of northwest Ohio, although she has lived in Ecuador and studied in Spain, France and Mexico. More recently, she was able to travel around England and visit many of the places she's read about for years, and it was awesome! She is a member of the Maumee Valley chapter of Romance Writers of America.
Website:
http://www.susanaellis.com
Blogs: For Readers of Historical Romance :
Susana's Parlour
For Readers and Authors of Romance:
http://susanaauthor.wordpress.com/
Twitter:
https://twitter.com/susanaauthor
GIVEAWAY!!!
Susana is running a weekly raffle for a $20 gift certificate on
her website
for the month of January. Drawings will be January 9, 16, 23, 31.
Check it out!
ADDITIONAL GIVEAWAY!!!
For all Featured Book Interviews, TRR is sponsoring a prize!
Each comment you make on the following featured book interviews:
Treasuring Theresa by Susana Ellis
Edge of Oblivion by J.T. Geissinger
gives you one additional point each to win this prize: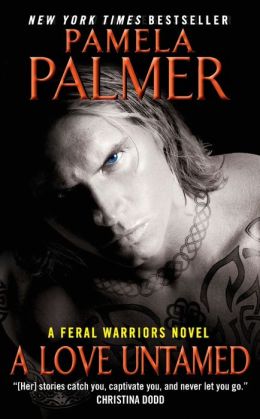 A LOVE UNTAMED by Pamela Palmer (paperback or ebook) – International winner!
Mechanics:
Simply
write a comment or ask a question in the comment box below
to be entered into the giveaways!
Contest ends January 31, 2013.