Publisher

Vane Publishing

Release Date

October 2013

ISBN

9781492169956

Genre

Erotic Romance, Historical Romance

---
SUMMARY
---
The Desert Was Never Hotter...
Pride and passion vie for supremacy in this steamy re-telling of E.M. Hull's romance classic.
A haughty young heiress for whom the world is a playground…A savage son of the Sahara who knows no law but his own…When pride and passion vie for supremacy, blistering desert days are nothing compared to sizzling Sahara nights…
"There will be inquiries." I choked out. "I am not such a nonentity that nothing will be done when I am missed. You will pay for what you have done."
"Pay?" His amused look sent a cold feeling of dread through me. "I have already paid… in gold that matches your hair, my gazelle. Besides," he continued, "the French Government has no jurisdiction over me. There is no authority here above my own."
My trepidation was growing by the minute. "Why have you done this? Why have you brought me here?"
"Why?" He repeated with a slow and heated appraisal that made me acutely, almost painfully, conscious of my sex. "Bon Dieu! Are you not woman enough to know?"
---
Book Review by Bridget
(reviewer)
---
Sep 24, 2013 [ OFFICIAL REVIEW ]
209 people found the following review helpful
I am consistently impressed with Victoria Vane's ability to craft historic romances that are both wickedly steamy and deeply emotionally complicated. But this book is something special in her growing list of successes, and fans of history, as well as historic romances, should not miss this fascinating read.

Victoria Vane's book is, at heart, a retelling of Edith Maude Hull's classic novel of the same name, which tells the story of the beautiful, wealthy and independent Diana Mayo. Bored and impulsive, Diana has spent the past six years travelling around the world with her brother, Aubrey, hunting and exploring and doing precisely as she pleases. Thus, it comes as a great surprise when Aubrey sternly objects to her plans to hire a desert caravan and explore the vast Sahara during their visit to North Africa. But Diana isn't about to start heeding anyone else's directions now and sets off alone through the desert, promising to meet her brother in New York when she has had her fill of adventure.

But Diana's adventure quickly descends into a nightmare when she is kidnapped by a ruthless and apparently merciless sheik, who informs her that not only had she been the target of a murder plot, but that he has purchased her from her would-be murderers. Terrified, not only by the implacable man who holds her captive, but by her own helpless fear, Diana resolves never to submit to the will of a barbarian like Ahmed Ben Hassan. But with each passing day, this inscrutable man reveals another side to his complex character, and Diana begins to realize that there might be far more to her own nature than she ever considered. Slowly, with the passing of each long desert day, a fragile trust begins to develop between the haughty English lady and the inscrutable sheik. But when she is kidnapped by a rival chieftain, Hassan knows he will do anything to secure her freedom—even if it means returning Diana to a world he can never inhabit.

When it was first published in the 1920s, The Sheik caused an utter uproar, both with its presentation of non-European characters and with its intense sensuality. Widely accepted as the precursor of modern romance novels, the book is certainly worth perusing. But it can't be denied that it is a product of its time, with long, flowery passages and some less than savory attitudes towards those non-European characters. Victoria Vane has done an admirable job updating this story while still retaining a beautiful sense of the time and place that make this story such a success. In this version, Hassan's character is given a thorough analysis, allowing readers to see his insecurities and his inner struggles, as well as his dominance and condescension. Those brief moments of insights that are scattered throughout the book make Diana's growing feelings for him much more understandable and their journey together much more sympathetic. There are some elements of his character that cannot be altered without destroying Hull's plot, but all in all, Victoria Vane has made Hassan a wonderfully complicated and conflicted character.

The insight she brings to Diana's character is similarly remarkable. For as long as she can remember, Diana has been able to hide from others and from herself behind her masculine clothing and her cultured bravado. When she is brought to the Sheik's tent, her reaction to her own vulnerability and her own emotions is startling and wrenching to read. But as she gradually comes to understand herself, she becomes infinitely stronger and evolves into a heroine who is more than a match for the sheik.

The chemistry between these two is sudden and blazing. The battle of wills in which they engage is by turns humorous, dangerous and smoldering and will keep readers turning pages far too long into the evening. I was truly impressed by how balanced their relationship came to be over the course of the book, and how Diana and Hassan managed to complete the other so well.

The best part of this book, in my opinion, is that Victoria Vane preserved the wonderful sense of romanticism that clings to this story. The desert is a place of adventure and wonder in this book, just as it was for Hull's audiences and for those legions of fans who watched Rudolf Valentino play the Sheik in the 1921 film. Victoria Vane's book allows readers to sink into a world that was still full of mystery and intrigue and experience a level of passion and sensuality that her modern readers have come to crave. Retelling a story that played such a seminal role in the romance genre took a lot of courage. In the end, Victoria Vane has triumphed splendidly, weaving a story that is full of romance and insight into two complex, timeless characters and proving that some love stories can transcend even time itself.

---
Book Review by BJ
(reviewer)
---
Mar 23, 2014 [ OFFICIAL REVIEW ]
180 people found the following review helpful
THE SHEIK RETOLD is the remake of 1920's novel The Sheik written by E.M. Hull, a novel which many have hailed as the precursor to the modern day romance novel. Although I have not read the predecessor, I understand that the 1920's book was extremely controversial at the time, but nonetheless became immensely popular. It was one of those books that everyone read, but no one admitted to reading, somewhat akin to the Fifty Shades of Grey phenomena in recent romance novel history. With such big shoes to fill, one could imagine that it would be difficult for Ms. Vane to meet expectations in her adaptation of this story, but THE SHEIK RETOLD does not disappoint! In fact, I would say that THE SHEIK RETOLD is one of the top 3 best erotic, historical romance novels that I have read in 2014!

Fueled by a deep-seated hate of all things English, Sheik Ahmed Ben Hassan kidnaps Diane Mayo, a young, headstrong, rich English heiress, who is determined to vacation in the Sahara desert against everyone's advice as to the safety of such a foolish adventure. Diane's "stubborn pride and willful arrogance" however become her downfall as she quickly recognizes following her capture. Once Diane is in the Sheik's possession, he treats her just like a possession, much to the prideful, arrogant heiress' chagrin. More than once he warns her that resistance is futile as her sole purpose now is to pleasure him "in every way" until he no longer wants her.

Surprisingly, while this does at first fuel some first class fights, Diane rather quickly decides that there is also great power in her submission. Each time the Sheik tries to "break" her by asking even more from Diane, sexual actions he is sure she will refuse him, he is continually surprised with her renewed submission and she with her derivation of the great pleasure from the undertaking of such actions. Ultimately, there is no denying that the Sheik and his English captive have great passion, but when he rescues and protects her from great harm--harm which she herself instigated--she finds herself falling in love with the man she once despised.

The Sheik, on the other hand, is so full of hate for her race, hate stemming from his past which she eventually learns the history of, that it is nearly inconceivable to her that he will ever be able to reciprocate her love for him. Will the passion be enough for this prideful, headstrong woman? Can the Sheik ever let go of his deep seated hate or at least see beyond it when it comes to Diane? Or will Diane ultimately have to insist on her release even if it breaks her heart?

I found THE SHEIK RETOLD to be an incredibly, sensual and erotic story. Romances involving abductions (ie, forced seduction romances) are generally very difficult to write, and more often than not, it is very easy to offend romance readers. While no doubt this romance is not for everyone, given the highly erotic and vivid detail in which the interactions between the Sheik and Diane are retold, I do believe that Ms. Vane's knack with just toeing the line of permissible mores when it comes to consensual domination greatly added to the allure of the story.

Fans of historical, erotic romance novels, and the Fifty Shades of Grey BDSM sub-genre of contemporary romance novels will not want to miss THE SHEIK RETOLD. It's a 5-Star read that I am adding to my read-again list!

---
BOOK INTERVIEW on September 2013
---
The Sheik Retold by Victoria Vane
Interview by Laura

Hi Victoria, welcome to The Romance Reviews! It's fascinating that you've done a re-telling of The Sheik. Can't wait to hear all about it!
Q: Now, first up, what made you decide to re-tell this story by E.M. Hull? What inspired you?


The Sheik by E.M. Hull had been on my reading list for years, but it was only about six months ago, in discovering it free on Amazon, that I decided to finally read this highly controversial romance classic. When I finished the book, I had extremely mixed emotions. The main characters fascinated me, and I was captivated by the exotic setting and the beautiful descriptive prose, but the pace of the book was plodding and the writing horribly repetitive. I absolutely loved some aspects of the book and was appalled by others.
What bothered me most was the "forced seduction" scenario, and the premise that the heroine would fall in love with a man who repetitively rapes her. I could not relate to this in any way, nor could respect the hero of the story who forces himself on her. Surprisingly, while the focal point of the story is the heroine's sexual awakening, there was very little actual interaction/page time between the hero and heroine. I found this very disappointing.
Lastly, the author did not write the story true to her own characters. Diana begins as a strong and independent woman, but by chapter three she seemed another person altogether--whiny and whimpering. I could not respect her. She also falls for the hero far too abruptly to be believable.
Although it fell short for me in so many ways, E.M. Hull's The Sheik nevertheless, haunted me. I kept envisioning the book that
could have been
and the way that I
wished
it had played out. When my mind began conjuring the scenes and dialogue, I knew I had to re-write it
my
way.
Q: What is it about the sizzling desert setting that draws and fascinates you?


It was E.M. Hull that made the desert a fascinating, compelling and enchanting place. I will let her words speak for themselves:
I exited the tent, drawing a long breath and reveling in the scenery that was nothing short of enchanting in the twilight. The camp was spread out over the oasis—the clustering palm trees and the desert itself stretching outward in undulating sweeps as far as the eye could see, eventually leveling into the distant hills like a dark smudge against the horizon.

I was here at last—the place I had longed for all of my life, yet I never knew until that moment how intense my longing had been. I felt strangely at home, as if the great, silent emptiness had been waiting for me, just as I had been waiting for it. It spoke to me softly with the faint rustle of the whispering sand, with the mysterious charm of its billowy, shifting surface that beckoned me to penetrate deep into its unknown obscurities.
Q: The heroine, Diana Mayo, is a strong woman, a woman determined not to be a slave to the times. Please tell us more of how you envision her to be. What made her chafe against the strictures of her world?


Diana was born into wealth and privilege that allowed her to live as she pleased, but she rankled under her brother, Aubrey's, domination.
It never occurred to me then, that my happiness was all due to my wealth, that my money alone enabled me to indulge my every whim, and that without it, I would have no means to gratify my cravings. No, I took it all completely for granted, paying no more heed to my riches than I did to my looks…I didn't care about money. It was nothing to me but a means to a long-awaited end—that of my independence. Yes, independence. I had shed my shackles to Aubrey and could finally exercise my own free will to go and do precisely as I chose.
Shortly into her trek, Diana comes across a caravan that brings reality home to her.
I reined in to watch the long line of slow, lurching camels. The great beasts, with their disdainful tread and long, swaying necks, never failed to hold my interest. The bales on their backs looked heavy. There were also merchants and a motley crowd of followers—some on lean little donkeys and others on foot. Following them was an armed guard of mounted men and at the end of this parade were huddled figures that I knew must be women—swathed and shapeless, with a multitude of coverings. The contrast between them and me was almost ridiculous.
I was stifled even to look at them.

I wondered what their lives were like, if they ever rebelled against the drudgery and restrictions that were imposed upon them, if they ever longed for the freedom that I had always taken for granted—that I even now reveled in.

The very notion of binding myself to the will and pleasure of a man, one who had the unquestionable right to demand obedience and the strength to enforce it, revolted me. I considered the lives they led with a shiver of revulsion. That women would willingly submit themselves bodily to the degrading intimacy and tolerate the fettered existence of married life filled me with horror and disgust. Marriage was bad enough for a Western woman, but this lot—unconsidered, disregarded, and reduced to the level of animals—were no better than slaves.
Diana's trek into the desert was her form of rebellion, her way of exerting her independence.
"You're a damned obstinate little devil!" Aubrey exclaimed.

"I am what you have made me—as hard as yourself—so how can you quarrel with the result? It is illogical. This is your fault, not mine, but I don't want to wrangle with you anymore. My life is mine and I will deal with it exactly as I wish. I will do what I choose when and how I choose. I will never again obey any will but my own."

Aubrey's mouth tightened and his gaze narrowed. "Then I hope to heaven that one day you will fall into the hands of a man who will make you obey."

I rose with a scornful laugh, flinging over my shoulder as I stormed back to my tent, "Then heaven help him who tries!"
These proved prophetic words indeed!
Q: Thank you for that fascinating glimpse into our heroine. Now, please tell us more about Sheik Ahmed Ben Hassan and how you envision him to be. What kind of person is he? How did being with Diana change him?


Ahmed was the kind of character I never thought I would write—strong, powerful, chauvinistic, forceful and domineering. He is a very intense personality in every sense, but also highly changeable and complex. I loved that about him. Though he frequently hides behind mockery, Diana continues to bring out another side of him.
His long fingers touched the folds of green silk swathed across my breast. "Pearls are too banal and diamonds too cold for you," he said. "You should wear nothing but jade. It is the color of the evening sky against the sunset of your hair."

He had never spoken like that before or used that tone of voice. It was poetic and it baffled me. It was this changeability, his swift transition from ferocity to gentleness, that I could not fathom. His complex nature was beyond my understanding.
Q: What changes did you incorporate into your version of the story? Why did you feel that these are needful for the modern readers?


The original Ahmed had a streak of genuine cruelty that I could not get past. My Ahmed is only merciless when he
has
to be and he is dominating without true cruelty. I think the most important change in the entire story is that Ahmed does
not
rape Diana. Although he has every intention of taking what he wants, it is his desire to bend him to his will—to make her
want
him.
His black brows met in a thunderous scowl. "There are many things you must learn, ma chère. Of utmost import to your well-being is that, save only for Allah, there is no will in this camp above my own." He continued impassively, "I could have you now, you know. In this very moment, I could tear your clothes, throw you down on that bed, and take you any way and as many times as I wish." He paused, smiling at the flare of fear in my eyes. "Fortunately for you, that is not my wish…at present."

He stroked the pad of his thumb over my lips. His expression grew almost whimsical. "Shall I make you care, cherie? Shall I make it your deepest desire, your only desire, to please me? I can make any woman love me when I choose."
Lastly, in the original version, Diana cowers and wails, whereas my Diana stands her ground against the sheik —meeting him toe-to-toe —right until the end.
I had tempted him in the same way just this afternoon, defiantly daring him, taunting him to kill me. He had only laughed. For the moment my protestations and rebellious antics amused him, but should he begin to grow weary of it…of me… I shuddered.

So, it was all back to the matter of my inevitable submission, for it was inevitable. I'd already accepted that fact, and in truth, had only continued fighting to delay the actualization of it. Perhaps even the loss of my virginity was also a matter of perception, or misperception, as it were.

I had never understood why the act of losing one's virginity was referred to as being taken, an expression that seemed ridiculous to me. When considering the mechanics of it, the act involved a great deal more giving from the male perspective and receiving on the woman's part.

In truth, my decision was not whether to give him anything, but merely to receive what he desired to give me. I could enjoy it or not, but I would be no weaker for it. I fingered the necklace, the cool jade pressed against my breast. I had not wanted to receive this either. It had pleased him far more to give it to me than it had for me to accept it.

Indeed, in the great scheme of things, I suddenly saw power rather than weakness in being the object of a man's desire. Although it was not in my nature to manipulate—I was too honest and forthright for that—I was also not fool enough to pass over the opportunity to play the cards I was dealt to my best advantage. I could either let him have me in the deferent and submissive manner of a lowly servant or meet him on equal footing, allowing myself also to take from him.
I laughed aloud on this absurdly liberating thought.

Yes, I decided. I would take him as my lover—for as long as it suited me to do so.
Q: What kind of research did you have to do in this re-telling?


Although E.M. Hull's writing was beautifully descriptive, it lacked many period details. I endeavoured to fill these in to bring the 1920's desert setting to the reader. I added the kind of tobacco they smoked, the music that played at the party, the foods they ate, the clothing they wore, even down to Diana's undergarments. I also made much greater use of the Kashmiri Love Song as I found it fit so well into the story.
Q: What other romance classics would you re-tell, if given the chance?


At this point I won't say
which
projects I have in mind, but I have considered several. If THE SHEIK RETOLD is a big hit with readers, I would definitely do it again. I
might
even consider writing a sequel or even a contemporary version of this story. (*hint hint*)
Q: Sounds exciting! What's up next for you?


Montana Cowboys M'am. I am under contract with Sourcebook for a four book contemporary cowboys series coming next summer. The first title is Smooth Talkin' Cowboy and is already finished. The second in the series is Rough Ridin' Cowboy and is almost finished. The third and fourth book are not yet written.
Awesome! Can't wait! Thanks for being with us to talk to us about your latest novel. It's a pleasure to have you with us!


Heads up!
Check out the
video
for THE SHEIK RETOLD!
Bio:
Rakes and Sheiks and Cowboys... Oh My!
Victoria Vane is a multiple award-winning romance novelist, cowboy addict and history junkie whose collective works of fiction range from wildly comedic romps to emotionally compelling erotic romance. Victoria also writes historical fiction as Emery Lee and is the founder of Goodreads Romantic Historical Fiction Lovers and the Romantic Historical Lovers book review blog. Look for Victoria's sexy new contemporary cowboy series coming from Sourcebooks in summer 2014.
Website:
http://www.victoriavane.com
Facebook:
https://www.facebook.com/authorvictoriavane
Twitter: @authorvictoriav
Backlist:
GIVEAWAY!!!
Victoria is giving away
1 ebook giveaway of A Wild Night's Bride
to readers who share their favourite super-alpha hero! Thanks, Victoria!
ADDITIONAL GIVEAWAY!!!
For all Featured Book Interviews, TRR is sponsoring a prize!
Each comment you make gives you one additional point to win this—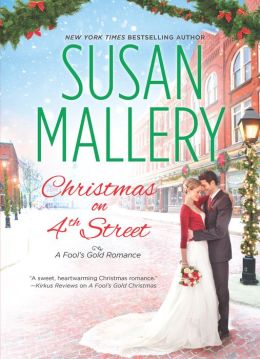 CHRISTMAS ON 4TH STREET by Susan Mallery (paperback or ebook) –
Read the review here!
– International winner!
Mechanics:
Simply
write who your favourite super-alpha hero is in the comment box below
to be entered into the giveaways!
Contest ends September 30, 2013.