When a guy throws up immediately after sleeping with a woman, it's not shocking that the woman wants nothing to do with him. So begins CUPID'S ARROW, the newest release from Jianne Carlo, featuring an adorable couple trying to solve a lighthearted mystery before time runs out.

Eli Gallagher is at the top of his game professionally, a far cry from the path of crime he started out on. He has everything he could ever want…except the uber talented animation artist Stephanie Grant. Despite knowing in his gut that she's "the one," Eli managed to screw up his chances with her after one night together. Now the beautiful pixie won't give him the time of day. When the two of them are forced to spend time together on the PR tour for their newest potential blockbuster Valentine Voodoo, Eli sees this as his chance to make Stephanie fall for him like he's fallen for her.

Stephanie is the very definition of insecurity. She can't believe that Eli could fall for someone like her, even as he makes it his personal mission to seduce her mind, body and soul. As the two share secrets and nights of passion, there are forces standing in the way of the ultimate happiness. As the two scramble to figure out who is trying to sabotage Valentine Voodoo, Stephanie will have to work hard not to sabotage her chance for happily ever after.

After a rather rough start, CUPID'S ARROW wound up being a sweet and sexy novel that fans of the standard HEA will adore. The beginning of this book had me terribly confused about exactly what was happening, as the scenes seemed to randomly jump around from one location and situation to the next with little segue between them, making me have to re-read sections frequently. Once the story gathered steam, it flowed much smoother and I actually began to enjoy the playful banter and situations that Eli and Stephanie found themselves in.

Eli and Stephanie made a decent couple, though the chemistry between them wasn't out of this world. While I empathized with Stephanie's cancer battles and the reason she was so introverted, I felt like she was constantly so worried and self-conscious about Eli's feelings and motives that it got frustrating. I kind of felt that she was too insecure for someone as gregarious as Eli and really didn't see the attraction there. On the flip side, Eli tiptoed the line between being adorably in love and creepy obsessive about Stephanie.

The second half of CUPID'S ARROW was great, very fast paced and exciting, making me anticipate finding out who the bad guys were. The red herrings Ms. Carlo threw out were excellent and I really wasn't sure until the end "who dun it." Overall, I felt that CUPID'S ARROW was a decent read, with some deliciously erotic sex scenes and a sugary sweet, in love couple who will warm your winter days nicely.
---
BOOK INTERVIEW on March 2014
---
Interview by Laura

Hi Jianne, welcome once again to The Romance Reviews! CUPID'S ARROW sounds intriguing. Can't wait to hear all about it!
Q: What's your inspiration for this story? I believe there are lots of Cupid stories out there. What fresh element did you include here?


The heroine, Stephanie, is a young woman who is cancer survivor and she has a bucket list:
1. Become a sexual person.
2. Have too much wine.
3. Learn how to masturbate.
4. Lose her virginity.
NOT on her list is falling in love.
Q: Definitely interesting. What kind of research did you have to do to write this story? Please share an interesting fact that you unearthed in the course of your research.


Hodgkin's Lymphoma is one of the most survivable strains of cancer if the disease is detected in its earliest stages. Almost 90% of those who are diagnoses in this stage will beat the disease. Even if the cancer isn't detected until Stage IV, 65% of those will survive. We happen to have a family friend who is a survivor.
Q: Glad he fought and won. Now, Stephanie Grant sounds like an intriguing heroine. Please tell us more about her. What trials and challenges did she have to overcome to become the woman we meet in the story?


I'll let Stephanie tell you in her own words:
"I guess you'll find out about it all sooner or later. I was diagnosed with Hodgkin's lymphoma when I was thirteen. Long story short as you said yesterday, I had chemo, and I've been cancer free for six years. I'm perfectly healthy."
Stephanie is determined to live her life normally and she doesn't want to be treated differently. Here's what she tells Eli after he finds out: "No you don't. Don't even think about it. I hate when this happens. Once people find out about the Hodgkin's they treat me like I'm in a glass bubble. I am perfectly normal. Do you know my parents have never yelled at me? Not once since the diagnosis. You are not to treat me any differently. Do you hear me?"
When she was sick, Stephanie couldn't do much but watch DVDs and that's when she fell in love with animation and became determined to become an animator. Now, she's acknowledged as one of the best in her field. Creating creatures like Valentine, a mouse who 'nose his wine', and Fiendish Farnell, a naked mole rat softie, was Stephanie's solace during her sickness.
Q: What is Stephanie's number one weakness? How does it play into her interaction with Eli?


She's never socialized with her peers and is totally unprepared for Eli's charm and popularity. While completely confident with her abilities as animator, she is absolutely insecure about herself as a woman.
Q: Please tell us about Eli. What kind of man is he? What makes him the perfect hero for this book?


As a boy, Eli had learning disabilities which went unrecognized and treated. He was labelled 'stupid and slow' and was headed down the wrong path. His mentor, Ignatius, caught him in the act of burglary, but saw something worthwhile in Eli and nurtured him.
Eli's devoted to his widowed mother and his two younger sisters. He has a soft spot for the underdog--especially disabled kids and bends over backwards to ensure they get a fair chance.
Any guy who loves his mom and sisters and challenged children is a hero in my eyes.
Q: Mine too! What is it about Stephanie that intrigues him?


Her creative talent blows him away and he loves her spitfire spirit. She's the opposite of the designer-suited executive women he's dated. Stephanie wears funky T-shirts, jeans, and jazzed up sneakers. She has no guile whatsoever and, at first, he can't believe in her honesty.
Q: What was their first meeting like?


A total disaster. Here's Eli's memory of it:
From day one Stephanie's petite figure and delicate features captivated him. The second they'd shaken hands and she'd flashed her signature shy-sex-on-a-stick smile, he'd been a goner. No other woman existed for him from that moment. It had shaken him to his core. At first, he'd back-stepped like a fumbling crazed idiot, unable to believe or accept that she was the one. Kept his distance, surveyed her surreptitiously, and strained to get the emotional rollercoaster he rode from careening off the tracks.
It hadn't worked.
Never had he ever expected the typhoon of emotions she welled in him. She'd sucker-punched him. He still felt blindsided, beaten, and bruised.
She fascinated him.
He'd become addicted to her every nuance; the way she crinkled her nose when sketching her adorable animated characters, the quick flick of her pink tongue when she grew nervous, and the glorious peach color that suffused her skin if anyone dared give her a compliment. She had a habit of tapping an old-fashioned yellow pencil when impatient. And when she cocked her head to one side and stared into the distance, he knew her Mensa IQ was cooking up another brilliant notion for a movie short.
But then she'd taken a distinctive dislike to him, and Eli couldn't figure out what he'd done wrong. Overnight, she'd gone from being shy and nervous around him to aggressive and belligerent.
The two of them had gone toe-to-toe on a project about a fortnight later. Whatever position he took on a marketing campaign, she promoted the opposite. At first he'd thought she merely was playing devil's advocate, but he'd quickly learned she believed him an intellectual lightweight. During one heated debate, she'd actually thrown her hands up in the air and said to the room at large, "What else can you expect from someone with the brains of a dinosaur?"
It galled Eli that he only had a GED. And that had been hard-earned between the two jobs he juggled after quitting high school. Dumb luck, gritty determination, and an adamant refusal to accept defeat had gotten him to where he was today. Yes, she was above him in both education and class, but he'd worship her, protect her, and give her anything she needed.
If only she'd give him a chance.
Q: What was the most romantic thing Eli did for Stephanie?


Enjoy this excerpt!
A brisk wind tunnelled up from the bay and whipped Stephanie's hair against her cheeks. She craned her head back and sniffed the air. "It's a nice change from Bradenton. The cooler temps here, I mean."
She squeezed her eyes shut. Damn it. Would she ever be able to carry on a normal conversation with him?
"Steph?" He tipped her chin up, and she blinked him into focus. "You changing your mind? About us? About the second chance?"
She shook her head too choked up to formulate a vocal reply.
"What, then? Why are you looking so scared? Talk to me. Please?"
He looked about ready to explode. All bunched and hunched, his nostrils flaring like crazy. "Steph?"
"Nerves. Kind of wonder if I'm dreaming this. You could have any woman you want. I'm so not your type." Omigod, had that stupidity really jumped out of her?
He wrapped a lock of her hair around his finger and held her gaze, direct and unflinching. "I'm crazy about you. Have been from the start. You blindsided me. I've never felt like this before. I have a couple pairs of sneakers hidden in my bottom desk drawer. I got Daphne in production to tell me your shoe size. My sisters funked them up for you. You know glued these crazy buttons and stuck glass beads on 'em."
"You bought me shoes?" Stephanie gaped as a deep blush stained Eli's cheeks. She repeated his words in her head. "Wait. Your sisters know about me?"
"Nope. Yes. Fu--frick. Which one's the right answer?" He wore a frantic, panicked expression.
A tidal wave of happiness welled in Stephanie's chest and mushroomed through every inch of flesh. He had bought her shoes. Shoes. "The truth."
"I bought you shoes. My sisters and my mom know about you." He scuffed his handmade boots and scowled at the sidewalk.
Stephanie's grin widened and she suspected that any moment her heart would leap right out of her mouth. "Say that again."
"I'm crazy about you. It's TMI, isn't it? I'd promised myself to go slow. To not scare you--"
She flew at him and hurdled herself into his arms. "Shut up and kiss me, you big lug."
He snagged her waist and squeezed her tight. "Yes ma'am."
There, right there, on Nob Hill in front of a kazillion passers-by, Eli kissed the stuffing out of Stephanie. He cupped her face between his warm calloused palms and his hot, amazing tongue sent electric shivers shooting from her scalp to her toes. No clumsy, frenzied lip locking, but a slow, leisurely sparking exploration of her mouth. She sagged into him lost in the wonder of his sensual stroking.
Q: In your opinion, what is the most romantic scene in the book?


Enjoy!
"I have a surprise for you. Close your eyes."
She shot him an adorable up from under glance. "A surprise? For me?"
"Yes. Now close your eyes. And no peeking." He waited until she shuttered her lids, and, for good measure, blocked her entire face with her hands. Then he rolled off the mattress and onto the carpet, and dragged the UPS box he'd had couriered from the east coast out from under the bed.
"Don't look. Sit up and let your legs hang over the side of the mattress."
"Eli? What on earth are you doing?"
"Come on, Steph. Please. Trust me." When she finally did as he asked, he captured her bare foot, and slid a sneaker over the prettiest toes and arch on the planet. Then he repeated the action on her other foot.
"The shoes," she whispered. "You sent for the shoes."
The tremor and wonder in her voice near about did him in.
"It's not a ring," he said, his tone gruff, and fought the urge to swipe at the moisture pooling at the corners of his eyes. "'Kay, you can open them now."
She flexed her feet and studied the funked up sneakers. Her eyes widened. She leaned over to inspect them closer and squealed. "You had buttons made of Valentine, Fiendish Farnell, and Trevor. Oh, Eli. This is the most perfect engagement gift in the world."
Q: Now you got me intrigued. What's your favourite scene? Why?


Before she could blink, they were in the SUV on the way back to San Francisco.
"I only just realized it," Stephanie exclaimed. "Today is Valentine's Day. Wow, this couldn't be better. What a story to tell our kids. And you'll never have an excuse for forgetting the day you proposed."
"Had it all planned," Eli said as he laced their fingers together.
She studied his features. "Did you really?"
"I knew I was going to ask you to marry me. When was kind of iffy." He shot her that devilish smile she loved so much. "Until I met you, Stephanie Grant, the only woman in the world who could discombobulate me was my mom. It took me five months to ask you out, and then what do I do? Grab a quickie in my office."
"You wanted to ask me out for five months?" The blood in her veins and arteries simmered; she turned in the seat to stare at the line of his jaw and grinned when she saw that his hair spiked and stuck out at odd angles.
"If I say it often enough, maybe you'll believe me eventually. You had me at hello, Stephanie Grant."
"Eli?"
"Honey?"
"I've never been parking. You know the way all the high school students do." She knew her face had turned seventeen shades of red. "There's that lookout spot that Bill told us about."
The brakes squealed as the SUV slowed and edged into the side of the road.
Q: What is it about the opposites attract theme that make this story such fun to write?


The contrast between Eli's normal childhood and Stephanie's abnormal one made the characters both fun and interesting to write.
I don't think many of us can even begin to imagine what it must be like for a thirteen-year-old to be diagnosed with life-threatening cancer. She lived in a bubble until her last year of college. Can you visualize not hanging out with your buddies as a teenager? Never going to the mall with friends?
Eli, on the other hand, though a burgeoning delinquent, could win a popularity contest. He's so at ease with both his peers and adults and adept at manipulation too. Stephanie never learned how to do any of that. She either been home-schooled, privately tutored, or did her college courses online.
Q: What scene was most difficult to write, either because of its emotional intensity or level of technical difficulty?


The scene where they actually discuss her cancer, the chances of it coming back, and whether her ability to have children might be affected by the chemo she had.
Q: Which character was the hardest to write? Why?


Stephanie's definitely. Simply because she never experienced the 'normality' we take for granted. I had to write her from her perspective--she always felt like an outsider looking at the rest of the world and wishing she was part of it.
Q: What's up next for you?


Wolf Wilde, the first book in a new series called
The Wylfen
. It's a contemporary paranormal suspense set in a world where three species of wolves are at war with each other and are forbidden to inter-mate. You can guess what happens...
Ravaged by Nikolas, the second in my Viking Beasts of Barvik series.
Sounds exciting! Thanks a lot for this peek into CUPID'S ARROW. The book sounds awesome and not to be missed!
Bio:
Award winning author, Jianne Carlo's motto is simple: Alpha Me Please.
While strong heroines, exotic locations, and cultural differences are her forte, she goes weak in the knees for warriors and alphas. Send her a man with an attitude and she'll find the right woman to tame him.
Jianne loves hot and spicy food, stomach-plunging park rides, and is kept on her toes by her Viking husband of thirty-five years, and three, handsome grown sons. There's nothing she likes more than hearing from readers
Website and blog:
http://www.jiannecarlo.com
Facebook:
https://www.facebook.com/Jianne123
Twitter:
https://twitter.com/jiannecarlo
Backlist:
GIVEAWAY!!!
Jianne is giving away
1 digital copy of CUPID'S ARROW
. Thanks, Jianne!
ADDITIONAL GIVEAWAY!!!
TRR is also sponsoring a prize! For each comment on the following interviews,
Cupid's Arrow by Jianne Carlo
Resolutions by Teri Riggs
You get one additional chance to win this!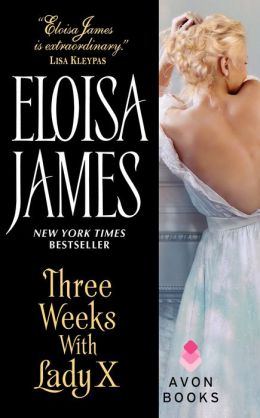 THREE WEEKS WITH LADY X by Eloisa James (winner's choice of paperback or ebook). International winner!
Mechanics:
Simply
write a comment or a question in the comment box below
to be entered into the giveaways!
Contest ends March 31, 2014.