---
BOOK INTERVIEW on November 2012
---
Interview by Janine

Hi Tibby, we're glad to have you here at The Romance Reviews. Let's dive right into your book!
Q: Where did you get the inspiration for the entire Hollywood series? How are the three books connected? Understand that while Greg and Aaron are the main characters for the first and third book, Jeremy and Kit are the main characters for the second book.


The Hollywood series actually started off as a completely different story. An M/F romance in fact! While the hero (Greg) and heroine (Callie) wouldn't speak to one another, Greg's interactions with his best friend (Aaron) were burning up the page. There was sexual chemistry there while writing a M/M romance wasn't even on my radar.
I tried making the book into a ménage, but the energy was completely off. A critique partner suggested I explore how Greg and Aaron came to be friends, just to get the information out of my system. The moment the words "Why do all y'all hate him so much?" appeared on the page, I became transfixed and realized these two had been in love for a long, long time. Callie didn't make the cut, and the romance became No Apologies.
As for Acting Out, I'm not sure where the idea came from other than that I knew there had to have been actors (Kit and Jeremy) who appeared in Greg's film. I wondered how the experience of filming a gay love story would affect an actor (Kit) if he didn't identify as gay. I believe that's where the idea manifested.
The third book, FULL DISCLOSURE, I wrote in response to reader requests for more information about the twenty-something Greg and Aaron who don't appear in the film-based flashback-type scenes in No Apologies. Readers wanted to know more about their more recent time together, and Greg kept yelling ideas in my head about the story. In the end, I couldn't
not
write it.
Q: Who or what inspired your creation of these two amazing main characters: Greg and Aaron?


I didn't start off with any particular persons as inspiration for Greg and Aaron. If I am honest with myself and readers, however, the experiences were emotionally very much my own as a teenager experiencing first love and confusions surrounding sexuality. I tapped into some very deep, wonderful, and often dark places to find Greg. His combination of vulnerability and prickly strength speak to me.
Q: What made you decide to set the story around the movie industry?


My first love as a teenager was acting and film. I wanted to be an actress. In fact, I moved to Greenwich Village in New York City at 18 and took acting classes. While in the city for only a few weeks, I auditioned for a theatrical agent and landed a contract! I was very young and very overwhelmed. I ended up deciding to go back home and to school rather than pursue that dream. It's something I'll always wonder about--what would've happened had I stayed. In the long run, however, I believe I was meant to write, not act.
Q: That's fascinating! So, what kind of research did you have to do regarding the movie industry? Please share with us an interesting fact that you've uncovered.


To be honest, I didn't do any specific research for the book. I've been reading about film and script writing, and the Hollywood machine for so long the information was just there waiting to be tapped.
I did uncover facts about the prejudice against gay actors and actresses in Hollywood. While, oddly, there were breakthroughs with The L Word and Will and Grace, since proposition 8 passed, Hollywood, according to some insiders I spoke with, is running scared from gay themes and story lines.
Q: Greg Falkner is one troubled character, in my opinion. What kind of man is he? What in his past made him to be the man that he is?


Oh, Greg. *sigh* Underneath everything he's likely to be the most sensitive, caring, creative individual you'll ever meet. He just doesn't see that in himself. The hard exterior he's developed is like a callous--a protective layer to survive a childhood of trauma and abuse. Not even Aaron knows everything about him and his past that there is to know. This is touched upon in FULL DISCLOSURE, but is made apparent in the dichotomy between the fictional screenplay he writes about his life with Aaron (also titled No Apologies) and the little bit of "real life" we get to see them experience together in the novel.
Aaron catches Greg's eye from the moment he meets him. Something about Aaron, to Greg at least, speaks of honor and bravery. Steadfastness and strength of character. Aaron would tell you this isn't the man he is, but that Greg sees the goodness in him and brings it out in him. To be their best selves they truly need each other. Greg is very very hard on himself and in his movie he presents a negative picture of how he feels inside about himself while he shows only Aaron's good side. This shows, more than anything, how insecure and yet loving of a person Greg really is.
Q: How difficult was it to write his character? Did he ever back you into a corner as a writer?


Greg has backed me into a corner and to be honest it's sometimes difficult to coax him into letting me out. Usually it's Aaron who talks sense into him on the page and I get to breathe a sigh of relief. I've learned that when Greg is being impossible I need to let Aaron have at him. Then it all works out!
Q: What about Aaron Blake? Do tell us more about him.


Aaron Blake grew up as his family's golden boy. His father died when he was in his early teens. His younger sisters look up to him and his family's political position in the deep South instilled in him a sense of elitism and honor. In short, as a young man he had a very high opinion of himself.
Readers only get to see Greg's idealized version of Aaron for the most part in No Apologies. In reality, however, and this is apparent in the first scene of the "movie", Aaron needs saving from his dark side and Greg is the man who accomplishes that feat. Just by needing him and allowing Aaron to rescue him. The hero of the story is really Greg, ironically. So many readers really believe in the idealized picture Greg paints of Aaron. They want Aaron to be the hero, but Aaron doesn't truly become that hero until FULL DISCLOSURE.
Q: Unlike the previous two books which are told primarily in flashback, FULL DISCLOSURE is told as events unfold. How was it like writing the books with different techniques? Which do you prefer more and why?


It's interesting to me how people really seem to
notice
the flashback format for Acting Out and No Apologies. It was so organic to the story and how it needed to be told that, to me, it is seamless. The short answer is that neither format felt difficult or preferable. Each book suggested the format it needed to be told in.
No Apologies was told as a flashback, so to speak, because I needed to give readers a glimpse into the adults Greg and Aaron had become. I felt readers would identify more comfortably with the eighteen and nineteen year old Greg and Aaron in No Apologies if they knew them as adults first. In FULL DISCLOSURE, we already have the character back story established, so a flashback format didn't make sense to me as a story teller.
Q: It's certainly interesting to see the perspective of an author! FULL DISCLOSURE reads for me as an emotionally intense novella. What made you write it this way? Did you ever get lost in the emotions and cry yourself?


FULL DISCLOSURE is quite the emotional roller coaster. Greg and Aaron spend the novel resolving relationship issues and confronting childhood demons. I can't think how, given the setup in No Apologies, this book could've been written any other way.
I think the most intense scenes for me were Aaron's personal revelations, as opposed to No Apologies, where Greg stole the show. The scene where Aaron comes out publicly with Greg at the dance at Lawson, however, was my favorite. It gave me tingles of joy, suspense, and love while I wrote it and even when I read it now. The connection between them there felt so authentic, and because it's in Greg's point of view we get to experience the awe he feels at being loved so thoroughly and so publicly.
Q: How do you successfully write a story that is as emotionally intimate as it is sexually intimate?


Wow. That's a really interesting question. If the sexual intimacy stems from the character relationship and not from the desire to write a page burner, so to speak, I think both the sexual and emotional intimacy intensify and build upon each other.
Answering how to write an emotionally intimate story is much more difficult. These emotions are part of me as I write. I experience them as the characters experience them. I try not to flinch from describing the difficult stuff because the most intense love and understanding is born out of a kind of fire.
Trials make us who we are. I think we all recognize that the things that form us were not the easy moments but the ones we found the most difficult. When we overcome those difficulties, we come out more complete human beings with a full understanding of life and what love really means. So, the best answer I can give is, I try not to flinch away from reality as I weave fantasy. Then I add in a dollop of glamour to soften the blow.
Q: That's certainly profound. This novella has many romantic pronouncements in it. What's your favorite?


My favorite comes from one of the minor characters, Burt, a plumber whose wife is in the extended care facility Greg stays in for rehab after his accident. It makes me smile every time I read it. Everyone needs a Burt in their life.
"Love is like duct tape," Burt said, speaking around a bite of Dottie's cinnamon roll. "It can fix anything."
Q: Definitely quotable. What's your favorite scene in the book?


I have several, but the best one to set you down in the middle of is probably Greg and Aaron's waltz at the Lawson reunion ball. Here it is. Enjoy!
"I love you," Aaron said, loud enough for the now-hushed dancers to hear. "And nobody is gonna change that. Not Sully. Not my parents. Nobody."
Greg closed his eyes and drank in Aaron's statement, discovering a touchstone not only in Aaron's words, but also in the familiar scent of sea salt and cocoa butter under crisp starch. Greg's heart expanded to let emotion trickle in until he found Aaron's love impossible to ignore.
Compelled to believe in Aaron and in himself, Greg opened his eyes and replied with no little wonder, "I love you too."
The ridges of Aaron's cheekbones flushed with color, and he nodded once, gratitude and relief apparent in the softness of his partly opened mouth.
They wove in and out of the other couples, the music caressing them in a rhythm that swayed them together like the early summer grasses they'd once lain in to make love. Greg remembered the honey wheat of Aaron's hair in the golden sunlight, birds swooping overhead, and the sound of sweet sighs and the scent of sweat. Then furtive glances in class the next day as they counted the moments until they could engage in the pleasure and newness of this wonderful discovery again.
Good to his word, when the music halted and the other dancers turned, almost automatic, to watch them, Aaron cupped Greg's face in both his palms and held him still for a kiss no less tender for all its fierce plundering and shaking need. Lips tingling, cheeks heated, Greg stepped back when Aaron released him from his spell. Aaron took his hand and led him across the dance floor, past his pinch-faced mother, past a glaring Sully, and back into the night air.
Q: How romantic! What made you write this novella?


Readers! It seemed like every review or rating I received readers asked for more insight into the adult Aaron and Greg. I am so glad they did because these fellas had more to say and another journey to complete.
Q: I can't help but notice this book begins in 2003. Does this mean we'll get more of Greg and Aaron's delicious romance?


Greg is still whispering in the back of my head, getting more insistent as the days and weeks go by. He'd like me to write more about Kit and Jeremy as well as some sexy short stories about himself and Aaron. All are definitely on the list!
Incidentally, I already have Kit and Jeremy's story planned. It covers what happens to a relationship after the glitter of fame wears off. I think you'll be surprised at how Kit decides to confront the situation. It's going to be a heck of a lot of fun to write!
Q: What's up next for you?


I'm working hard on the M/F follow up to
Undercover Lover
, part of the
Covert Attractions
series from Ellora's Cave along with
Sheet Music
. Tentatively titled Hard Target, Simon and Alexandra's story reunites Simon Jakes, ex-CIA operative with ex FBI agent, Alexandra Valentine, the woman who burned him.
Thank you, Tibby, for this lovely interview!


Bio:
Romance author, Tibby Armstrong, has a lust for books and a love of travel.
On the terrestrial plane, she dreams of springtime in Paris, and has journeyed
across the pond
to London, Oxford, and Bath. She travels more extensively, through worlds both strange and familiar, via science fiction, urban fantasy, mystery, romance, biography, and travel memoirs.
Tibby's favorite authors include Connie Willis, Elizabeth Moon, C.E. Murphy, Maria V. Snyder, Karen Marie Moning, Charlaine Harris, and Jane Austen, to name a few. To see the rest, and read some reviews, find her extensive reading list on
GoodReads
.
Having recently completed her MLS, when she's not writing, Tibby works toward defying librarian stereotypes; yet, she lives with four cats, two computers, and enough books to collapse a poorly engineered house.
You can find Tibby on Facebook as
Tibby Armstrong
and on Twitter as
Tibby Armstrong
. Or, email her directly at Tibby@TibbyArmstrong.com. Tibby blogs at
http://www.tibbyarmstrong.com
and at
http://www.passionatereads.com
Backlist: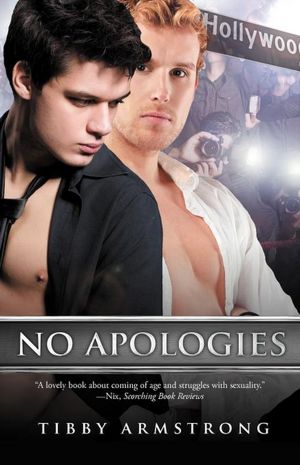 GIVEAWAY!!!
Tibby is graciously giving away
1 digital copy of any book from her backlist
! Thanks, Tibby!
ADDITIONAL GIVEAWAY!!!
For all Featured Book Interviews, TRR is sponsoring a prize!
Each comment you make on the following featured book interviews:
Abigail and Mistletoe by Karen Rose Smith
Sonata by Blair McDowell
Full Disclosure by Tibby Armstrong
Craving by KC Burn
gives you one additional point each to win this prize:
THE BILLIONAIRE BAD BOYS CLUB by Emma Holly (paperback or ebook) – International winner!
Mechanics:
Simply
write a comment or ask a question in the comment box below
to be entered into the giveaways!
Contest ends November 30.